Gregg Ka-Zam was the star children's performer at the annual Historic Downtown Plano Festival 2013.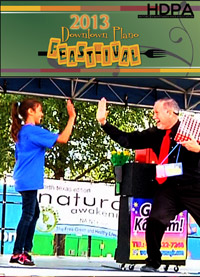 From the HDPA Committee:

"Dear Gregg, You were such a delightful addition to the Downtown Plano Feastival! Your magic show and balloon twisting entertainment were a popular hit with everyone! Hope to see you next year!" Sincerely, Woodie Shea.
Gregg performs several hundred magic shows a year for events, childrens parties, and especially birthday parties.

He is a favorite in the Plano/Frisco area and the large percentage of his clientele that turn into repeat customers are proof of that.
Gregg received the "Best of 2013" award for kids party entertainment in Plano and Frisco.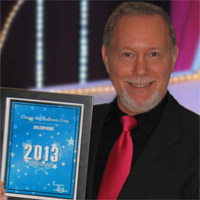 Gregg was recognized by the Frisco Award Program as the Best of 2013, in the Children's Entertainment category.
With years of experience performing magic shows and balloon twisting for children, Gregg will naturally be a hit with the kids at your childrens party and hold their attention for hours with his hilarious magic show and kid-friendly jokes.
Balloon twisting and facepainting are also offered, as add-ons to your event.
Gregg will be doing a show again this Christmas 2013 for the children and families at the Samaritan Inn, in McKinney.